Data Analyst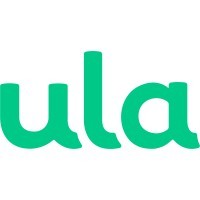 Ula
IT, Data Science
Jakarta, Indonesia
Posted on Monday, May 22, 2023
About Us
Ula is reimagining how retail in emerging markets should work in the smartphone era. We've witnessed the rise of B2C e-commerce over the last decade in both India and Indonesia. But the small retailer, the heart and soul of retail, has been left largely underserved by e-commerce even though they're spending hours every day on their smartphones. Ula provides a simple front-end app, powered by sophisticated back-end systems that determine everything from pricing to inventory to intelligent salesforce route planning. We are building many first of their kind technologies in the world and need your help in building the right systems.Ula is an e-commerce, technology start-up headquartered in Singapore, with offices in Bangalore and Jakarta though we are quite flexible in terms of where our colleagues choose to work from. We are funded by Tier-1 Venture Capital — Tiger Global, Tencent, Sequoia Capital India, Lightspeed India, Prosus and among others is Jeff Bezos via his family office Bezos Expeditions.We are a culturally diverse company with 38% women and 7 nationalities. We believe that the best minds are required to solve tough problems irrespective of where they come from.For more details, see https://landing.ula.app/en/
About You
You are driven to solve tough problems with technology. Let's take pricing for example. Imagine a world where each product in e-commerce were to be priced differently for each customer based on where they are located, how much they buy or where they prepay or pay-later. This leads to a massive optimization problem because pricing too low incurs opportunity cost while pricing too high means a competitor takes that business. This is just one example of how B2B and B2C e-commerce are different and why B2B offers the opportunity to innovate. Now couple this with routing for a sales agent. How should pricing work with a sales-person's CRM app? Depending on how far you take it, it is a massive machine learning problem.If you're passionate about technology and its applications to business problems, you're curious and imagine what a new world can look like, love working with global colleagues on global problems and don't mind taking risks that move the needle and treat failure merely as an opportunity to improve and iterate, you'd be a good fit at Ula.We are very ownership driven at Ula. We also believe in proactive mentorship. It's an opportunity to learn and to mentor. Below is what we expect from you.
Responsibilities
Work with the Leadership Team to report on business-critical KPIs
Work with stakeholders across departments to monitor the heartbeat of their respective businesses
Work with Product Managers to validate hypotheses with data
Work with Engineering to understand and develop our long-term data strategy
Continuously champion high quality data practices - from architecture, normalization, data cleansing upon ingestion, data usage, data aggregation, data privacy & access control, tiered storage, and documentation - essentially the entire data lifecycle
Be a data evangelist to continuously grow awareness around data and promote data-driven analysis and decision-making
Grow yourself and your team - mentorship enables everyone to learn and improve
Requirements
Proficient in any SQL-based language, preferably MySQL, PostgreSQL, & Spark SQL.
Experience with relational databases (non-relational databases a plus).
Experience with Python and/or R for data analysis is a plus.
Self-driven to tackle challenges head-on and achieve goals.
Excellent communication skills to gather information from stakeholders to answer questions with data.
Excel at working with multiple stakeholders in small, dynamic, and fast-paced groups.
Ability to communicate in written and spoken English.
Experience in working in a fast-paced organisation and FMCG is a plus.
Curiosity and capacity to learn.