Finance Manager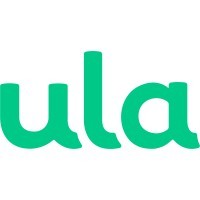 Ula
Accounting & Finance
Jakarta, Indonesia
Posted on Monday, April 24, 2023
About Us
Ula is reimagining how retail in emerging markets should work in the smartphone era. We've witnessed the rise of B2C e-commerce over the last decade in both India and Indonesia. But the small retailer, the heart and soul of retail, has been left largely underserved by e-commerce even though they're spending hours every day on their smartphones. Ula provides a simple front-end app, powered by sophisticated back-end systems that determine everything from pricing to inventory to intelligent salesforce route planning. We are building many first of their kind technologies in the world and need your help in building the right systems.Ula is an e-commerce, technology start-up headquartered in Singapore, with offices in Jakarta and Bangalore. We are funded by Tier-1 Venture Capital — Tiger Global, Tencent, Sequoia Capital India, Lightspeed India, Prosus and among others is Jeff Bezos via his family office Bezos Expeditions.We are a culturally diverse company with 38% women and multiple nationalities. We believe that the best minds are required to solve tough problems irrespective of where they come from.For more details, visit https://ula.app.
About This Role
We are seeking a dynamic and strategic professional to join our team as our Finance Manager. In this role, you'll directly reporting to Finance Global Controller. This position will primarily oversee the activities covering accounting, tax, and finance.
What you'll do :
Preparing data or information that is needed for financial report analysis.
Preparing consolidated financial statement for Indonesia, Singapore, and India entity
Responsible for finishing monthly financial reports on time and accurately.
Supervise and periodically review the subordinates.
Reviewing and updating accounting standards and internal company's regulations that affect the financial reports.
Enhancing accounting and financial processes.
Coordinate with Auditors to ensure timely submission and review of audit reports (Internal, Statutory and Tax Audits); Ensure adherence to all statutory requirements and guidelines
Compliances for direct / indirect tax requirements, VAT & other statutory compliances
Implementation of ERP and other systems required for accounting, control environment & reporting, drive automation charter for finance function
Review Balance Sheet and P&L every month with detailed schedules & analytics
Manage communication with all stakeholders and management.
Ad-hoc assignments.
What criteria we're looking for :
Minimum Bachelor Degree major in Economics/Accounting/Finance. CA/CPA is preferred
Minimum 5 years of working experience with a combination of professional working experience.
Having experience at a big 5 public accounting firm is a plus point.
Willing to work hard, enthusiastic, and self-motivated.
Strong leadership and excellent problem-solving skills.
Excellent communication skills in English or Bahasa and ability to work in a team environment.
Attention to detail and accuracy.