CEO Office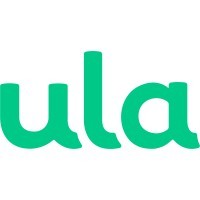 Ula
Jakarta, Indonesia
Posted on Tuesday, April 18, 2023
About Us
Ula is reimagining how retail in emerging markets should work in the smartphone era. We've witnessed the rise of B2C e-commerce over the last decade in both India and Indonesia. But the small retailer, the heart and soul of retail, has been left largely underserved by e-commerce even though they're spending hours every day on their smartphones. Ula provides a simple front-end app, powered by sophisticated back-end systems that determine everything from pricing to inventory to intelligent salesforce route planning. We are building many first of their kind technologies in the world and need your help in building the right systems.Ula is an e-commerce, technology start-up headquartered in Singapore, with offices in Jakarta and Bangalore. We are funded by Tier-1 Venture Capital — Tiger Global, Tencent, Sequoia Capital India, Lightspeed India, Prosus and among others is Jeff Bezos via his family office Bezos Expeditions.We are a culturally diverse company with 38% women and multiple nationalities. We believe that the best minds are required to solve tough problems irrespective of where they come from.For more details, visit https://ula.app.
About This Role
We are seeking a dynamic and strategic professional to join our team as our CEO Office. In this role, you will work closely with the CEO and leadership team. As a key contributor, you will track, analyze, and provide data-driven insights for strategic projects. You should be detail-oriented, proactive, and able to work independently, while also collaborating effectively with various stakeholders.In this role, you will work on:
Assisting CEO in overseeing strategic projects, together with the leadership team, as well as managing communication with internal and external stakeholders
Communicating with potential and existing investors
Overseeing the Company's brand image and growth strategy, both internally and externally.
Track, analyze, and provide data-driven insights for strategic projects, lead cross-functional initiatives, and improve decision-making processes for CEO and leadership team.
Identify growth opportunities, analyze markets and industries, and develop models and forecasts to drive business innovation and cross-functional initiatives.
Requirements:
8+ years of experience in management consulting/transaction advisory/lead advisory/corporate strategy in tech startups
A top university graduate/postgraduate. MBA is an advantage
Strong problem-solving and analytical/critical thinking skills, with demonstrated leadership abilities
Proficiency in data analysis, market research, and gap analysis, with high attention to detail
Self-driven with a growth, entrepreneurial mindset
Skilled in influencing people and effective communication, with a collaborative team approach
Process-oriented, able to handle multiple simultaneous projects, manage multiple stakeholders across the company,l and able to determine own priorities
Proficient in Microsoft Excel (Google Sheets), Microsoft PowerPoint (Google Slides), and Microsoft Word (Google Docs), with knowledge of creating dashboards and understanding Google Data Studio as a plus
Having a strong aptitude for handling challenging situations and working effectively in a dynamic and fast-paced work environment.
Strong English communication skills, both verbal and written.