Finance Operations Manager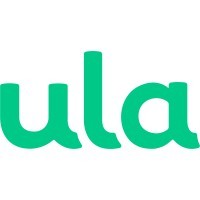 Ula
Accounting & Finance, Operations
Jakarta, Indonesia
Posted on Wednesday, March 1, 2023
Key responsibilities:
Lead, and drive the strategy for the finance shared services for a team of over 10+ people.
Daily monitoring/oversight of accounting operations & resolve operational issues.
Timely close of accounting books on monthly basis.
Implementation of Internal Financial Controls and risk control matrix across major process – O2C, P2P, R2R, Banking, Fixed Assets, Payroll, Statutory Compliances, etc.
Implement key control strategy to identify errors / risks in finance operations.
Implementation of daily operations metrics to ensure team to deliver the required results.
Own and improve service level metrics across productivity, quality and timeliness of the deliverables.
Coordinate with Auditors to ensure timely submission and review of audit reports (Internal, Statutory and Tax Audits).
Formulate and review accounting policies & procedures on a continuous basis; drive the development / up-gradation of a robust Accounting Manual.
Preparation of SOPs for all the finance processes.
Implementation of ERP and other systems required for accounting, control environment & reporting, drive automation charter for finance operations.
Manage working capital by ensuring daily AR reconciliations and negotiating the payment terms with vendors.
Review Balance Sheet and P&L every month with detailed schedules & analytics.
Publishing cash flow statement and working capital status.
Monthly review of BRS and other reconciliations and act upon the open items.
Key reports like AP aging, Advance aging, transactions processed, AR aging, Cash back aging to be shared with finance head on a weekly basis.
Ensure compliance with WHT and capturing GST / VAT tax information at invoice level.
Ensure proper accounting of fixed assets, physician verification of FA and Inventory.
Vendor reconciliations and confirmations on a periodic basis.
AR reconciliations and follow up on receivables with the concerned teams.
Implementation of DOA and SOD (segregation of duty) specially for banking transactions.
Qualifications and skills:
Bachelor's degree (Finance or Accounting) required. Master's degree is desirable.
Professional certification - Qualified Accountant (IAI / CA / CPA).
7+ years of experience in Finance Operations / Shared Service / AR / AP / accounting function.
5+ years of managerial experience.
Working experience in both large and start-up organizations.
Strong communication & English language (written and spoken) proficiency.
Microsoft tools (Excel, Word, PowerPoint, etc.) proficiency.
Hands-on experience with ERP. Implementation experience is desirable.
Working knowledge of, and experience with, statutory accounting and tax rules / regulations and reporting in India, Singapore and Indonesia.
Self-starter, ability to work with minimal supervision.
Must possess an eye for detail and strong analytical acumen.
Ability to multi-task, and work and deliver results under pressure.
Strong interpersonal skills to work across diverse teams/functions.
Strong leadership ability to build, manage and motivate teams and work with business partners.