Head of Category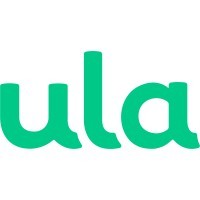 Ula
Jakarta, Indonesia
Posted on Friday, February 10, 2023
About Ula
Ula is reimagining how retail in emerging markets should work in the smartphone era. We've witnessed the rise of B2C e-commerce over the last decade in both India and Indonesia. But the small retailer, the heart and soul of retail, has been left largely underserved by e-commerce even though they're spending hours every day on their smartphones. Ula provides a simple front-endapp, powered by sophisticated back-end systems that determine everything from pricing to inventory to intelligent salesforce route planning. We are building many first of their kind technologies in the world and need your help in building the right systems.Ula is an e-commerce, technology start-up headquartered in Singapore, with offices in Bangalore and Jakarta though we are quite flexible in terms of where our colleagues choose to work from. We are funded by Tier-1 Venture Capital — Tiger Global, Tencent, Sequoia Capital India, Lightspeed India, Prosus and among others is Jeff Bezos via his family office Bezos Expeditions.We are a culturally diverse company with 38% women and 11 nationalities. We believe that the best minds are required to solve tough problems irrespective of where they come from.
Responsibilities
Own the P&L and Develop go-to market recommendations and strategies regarding assigned categories and cross promotions with other categories.
Develop impactful category analysis and consumer insight using a range of data sources to impact sales, including product placement recommendations.
Create long-term strategic plans regarding category and company growth.
Strong understanding on the category management especially in General Trade.
Manage promotional and marketing plans for assigned categories.
Monitor fareway and industry trends on a regular basis, including new products, technology and pricing comparing fareway to industry players.
Requirements
10 years above of experience in FMCG or Retail as Senior or National Key Account Manager or Senior Buyer.
A degree in Business Management/Administration, Marketing, or any other relevant discipline is usually required.
Knowledge of customer centric retailing principles and the analytics of customer purchase behaviour.
Ability to work independently especially E2E from profiling right supplier - onboarding supplier - negotiation - relationship management.
Deep knowledge of Sales, Distribution and Logistics with firm understanding of retail trade dynamics.
Strong negotiation skill, analytical skills, and also be able to forecast market trends in order to ensure availability of products for consumers.
Strong Entrepreneurial mindset, strong leadership and team building skills.
Strength in problem solving, issue-resolution, ability to work in a deadline-driven work environment, attention to detail, and ability to multitask.
Excellent hands-on experience in Data Analysis and MS Office (esp. MS Excel skills).