AVP Partnership- Agency & Enabler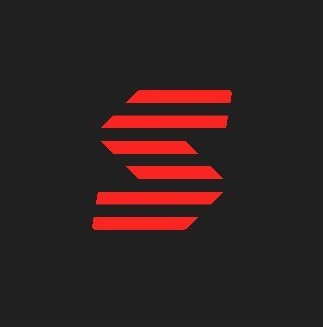 Shipper
Sales & Business Development
Posted on Wednesday, May 3, 2023
Why Join Us?
The shipper is on a mission to invent a new standard for online shipping in Indonesia. We have assembled the largest asset-light delivery network to make shipping simple, reliable, and cost-competitive. With over 17,000 islands, 2,500 logistics providers, and a fast-growing e-commerce market, Indonesia is one of the most challenging markets to build a great online shipping experience and we are primed to be a part of the solution. We are privileged to have some of the best global investors including Lightspeed, Y Combinator, and others. We are looking for passionate and outstanding individuals to join our team.
What will you do
AVP Partnership- Agency & Enabler is responsible for identifying opportunities, driving new business and
building long term relationships with brand-building agencies and ecommerce enablers. The
ideal candidate will have a deep understanding of the e-commerce industry landscape in
Indonesia and SEA and the ability to build strong relationships with key stakeholders.
Drive growth for the supply chain and ecommerce enablement business:
● Establish and manage client relationships with major agencies and enablers
● Identify new business opportunities within the ecommerce enablement ecosystem
● Work with the commercial leadership team to design and implement sales strategy
● Partner with internal stakeholders to ensure the balance of both revenue and user
growth by introducing constructive fact-based proposals
● Develop and maintain a comprehensive partnership pipeline, and manage the
partnership funnel from lead identification to contract negotiation and execution● Collaborate with cross-functional teams, including product, marketing, and sales, to ensure that partnerships are aligned with the company's overall strategy and goals
● Develop partnership marketing and communication strategies, and work with partners to
develop joint marketing campaigns and events.
● Build and maintain strong relationships with partners, and work collaboratively to achieve
shared goals.
● Develop and implement metrics to measure the success of partnerships, and
continuously evaluate and improve performance.
● Ensure that partnerships are implemented effectively and efficiently, and monitor
partnership performance to ensure that all contractual obligations are met.
● Identify and mitigate partnership-related risks, and develop contingency plans to address
potential challenges or issues.
● Provide regular reports to the executive team on partnership performance and progress
toward partnership-related goals.
What are the requirements
● Bachelor's degree in Business Administration, or a related field.
● Proven track record in the ecommerce enablement industry as a leader
● Demonstrated track record of leading a team to achieve and exceed revenue goals
● Excellent negotiation and communication skills, with the ability to influence and persuade
key stakeholders.
● Strong analytical and strategic thinking skills, with the ability to identify and capitalize on
new business opportunities.
● Ability to work collaboratively with internal stakeholders, and build strong relationships
with external partners.
● Experience working in a fast-paced, dynamic environment.
● Proficiency in Microsoft Office and Google Suite.