Videographer & Editor - Contract 6 Months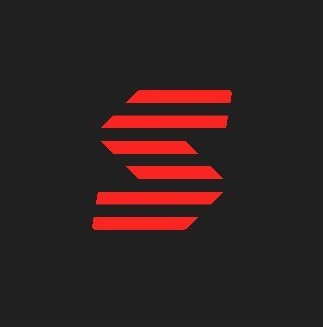 Shipper
Marketing & Communications
Jakarta, Indonesia
Posted on Friday, March 31, 2023
What is Shipper
Shipper is a growing technology company based in Jakarta. We provide well-rounded logistics solutions for businesses of all sizes. Today, we offer several services including First-Mile Pickup and Delivery, Fulfillment/Warehouse Management, and Cross-Border shipping services. We are financially supported by eminent investors, including Naspers, Floodgate, Y-combinator, Lightspeed Ventures Partners, Insignia Ventures Partners, DST Global Partners, and Sequoia Capital India.
Why Join Shipper
An opportunity to build the next Unicorn and work with some of the smartest people in their fields and specialties. While also creating impact by supporting small sellers and micro-entrepreneurs across the nation.
We are looking for a product photographer, videographer and someone to help build and run our live streaming studio. If you've worked or had experience in ecommerce photography, you will understand that a good photo can really help to sell a product! We're looking for someone with the right spark and drive to create really beautiful product lightbox shots, lifestyle and suitable product video - for website and marketplace.
If that doesn't sound good enough, we'd also like you to help build and run our live streaming studio. We're building a multi-purpose studio to stream live content for different end users - TikTok, Youtube, Instagram, broadcast media etc.
Responsibilities :
Create mood board/storyboard with the creative team and recommend creative ideas to exceed expectations of goals and objectives Review sets in a studio or on location and select the best results
Able to compose a shot, understand framing, color and light to create a visually pleasing video and setting up the equipment
Use different techniques to edit and enhance the video as required
Should be okay to do static design if needed
Maintain and manage live streaming studio equipment and software
Handle end-to-end process of producing and editing attractive videos for internal and/or external publication purpose
Requirements
Should have at least min 2 year of working experience as videographer or video editor
Proficiency with camera equipment and with Adobe Editing Suite (Premiere Pro, After Effects, Adobe Premiere Pro or Final Cut Pro)
Great interpersonal skills
Serve as the brand's primary videographer and photographer for the creation of all marketing including but not limited to promotional videos and advertising campaigns.
Able to work well in a fast-paced environment, and have a flexible mobility
Understanding of video production techniques, such as lighting, sound, and camera operation.
Familiarity with video compression, optimization and troubleshooting.
Knowledge of video and audio file formats
Creative mindset and an eye for design.
Strong attention to detail and ability to work within deadlines.
Good communication skills, both written and verbal.
Passion for video production and storytelling.