Copywriter Intern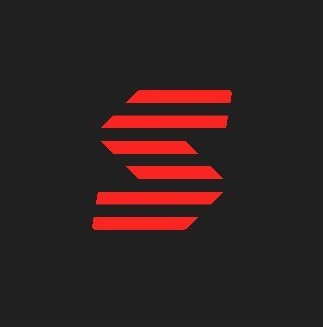 Shipper
Marketing & Communications
South Jakarta City, Jakarta, Indonesia
Posted on Monday, March 13, 2023
What Is Shipper
Shipper is a growing technology company based in Jakarta. With our mission to moving our society forward, we provide well-rounded logistics solutions for businesses of all sizes. Today, we offer several services including First-Mile Pickup and Delivery, Fulfillment/Warehouse Management, and Cross-Border shipping services. We are financially supported by eminent investors, including Naspers, Floodgate, Y-combinator, Lightspeed Ventures Partners, Insignia Ventures Partners, DST Global Partners, and Sequoia Capital India.

Why Join Shipper
An opportunity to build the next Unicorn and work with some of the smartest people in their fields and specialties. While also creating impact by supporting small sellers and micro-entrepreneurs across the nation

How Do We Live Our Core Values CCIIH
Customer: Always Start with Customer First
Collaboration: One-for-All, All-for-One
Innovation: Be Bold and Move Fast
Integrity: Lead with Integrity
Humility: Build Trust through Humility

What Will You Do
Content creation including writing blog posts, articles, newsletters, communications materials, and material for website & social media channels.
Demonstrate previous work or project related with the role
Optimizing tags on feeds, sharing sites and search engines through copywriting and creative and keyword optimization.
Oversee functionality of the company social media channels and content management system on a day-to-day basis.
Ensuring content is updated as needed and keeping within the brand, messaging, and legal guidelines.
Research new channels and assist in developing plans that will maximize our online presence.
Day-to-day management and development of editorial content on social media platforms, including tweets, posts, and discussions.
Fluency in Bahasa Indonesia especially in EYD


What Are The Requirements
BS degree in Communication, Marketing, or related field. Fresh graduates are preferable
Hands-on experience in originate, ideate, and produce copy concepts and new content for potential and existing clients.
Ability in ensuring ongoing scalability, tonal coherence, and legal consistency of copy across all materials produced.
Hands-on experience in taking a performance-driven approach to copy, utilizing data as your guiding star for drafting, iterating, and tweaking copy. Generate and implement content and sales-driven campaigns for digital performance optimization.
Hands-on experience in producing all forms of copy required for various media, including social, print, video, and online channels.
Demonstrate excellent taste on creating or curating multiple types of content, and are well connected to various communities / media
You'll collaborate closely with the E-commerce marketing manager and social media team.

The role will be based in South Jakarta, Indonesia.