Sales Operation Analyst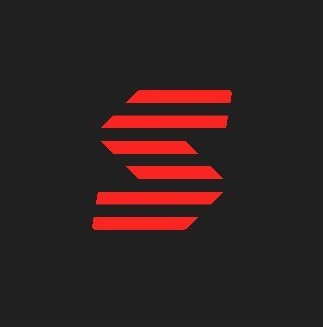 Shipper
IT, Sales & Business Development
Jakarta, Indonesia
Posted on Saturday, January 28, 2023
What Is Shipper
Shipper is a growing technology company based in Jakarta. With our mission to moving our society forward, we provide well-rounded logistics solutions for businesses of all sizes. Today, we offer several services including First-Mile Pickup and Delivery, Fulfillment/Warehouse Management, and Cross-Border shipping services. We are financially supported by eminent investors, including Naspers, Floodgate, Y-combinator, Lightspeed Ventures Partners, Insignia Ventures Partners, DST Global Partners, and Sequoia Capital India.
Why Join Shipper
An opportunity to build the next Unicorn and work with some of the smartest people in their fields and specialties. While also creating impact by supporting small sellers and micro-entrepreneurs across the nation
How Do We Live Our Core Values CCIIH
Customer: Always Start with Customer First
Collaboration: One-for-All, All-for-One
Innovation: Be Bold and Move Fast
Integrity: Lead with Integrity
Humility: Build Trust through Humility
Job Summary:
We are seeking an experienced and highly motivated Sales Operation Analyst to join our sales operations team. The Sales Operation Analyst will be responsible for providing support to the sales team throughout the sales process, including deal execution and support, pricing, analysis, and reporting. They will work closely with the sales team and other stakeholders to ensure that deals are executed efficiently and effectively, and that the company is making data-driven decisions that support its overall goals.
What Will You Do:
Provide support to the sales team throughout the sales process to effectively sell the company's products and services
Assist with pricing, including creating and analyzing pricing models and strategies
Prepare and maintain sales reports and performance metrics, such as deal size, win rate, and closed lost/churn reasons
Provide feedback on service and on-field opportunities to service owner to improve sales conversion
Develop and implement processes and systems to streamline sales operations and improve efficiency
Collaborate with other teams, such as finance, legal, and operations, to ensure that deals are executed efficiently and effectively
What Are The Qualifications :
Bachelor's degree in business administration, marketing, or a related field
Minimum of 2 years of experience in sales support, sales operations, or a related field
Strong analytical and data-driven decision-making skills
Experience with pricing, deal execution, and sales support best practices
Strong communication and collaboration skills
Experience with CRM systems, MS Excel and other reporting tools
Familiarity with logistics industry in Indonesia is a plus
Strong attention to detail, ability to work under pressure and meet deadlines
If you are passionate about sales support and want to be a part of a dynamic and fast-paced logistics start-up, we encourage you to apply for this exciting opportunity. The Sales Support Specialist will have the opportunity to play a key role in the growth and success of the company, and will work closely with a talented and dedicated team of sales professionals.