Senior Strategic Key Account Manager - Mandarin Speaker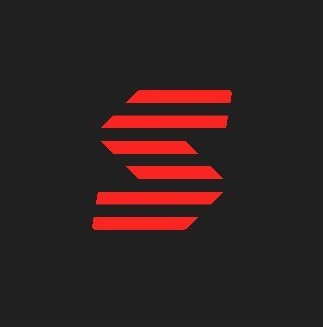 Shipper
Sales & Business Development
South Jakarta City, Jakarta, Indonesia
Posted on Tuesday, January 17, 2023
What is Shipper
Shipper is a growing technology company based in Jakarta. We provide well-rounded logistics solutions for businesses of all sizes. Today, we offer several services including First-Mile Pickup and Delivery, Fulfillment/Warehouse Management, and Cross-Border shipping services. We are financially supported by eminent investors, including Naspers, Floodgate, Y-combinator, Lightspeed Ventures Partners, Insignia Ventures Partners, DST Global Partners, and Sequoia Capital India.
Why Join Shipper
An opportunity to build the next Unicorn and work with some of the smartest people in their fields and specialties. While also creating impact by supporting small sellers and micro-entrepreneurs across the nation.
What will you do?
Manage relationships of key accounts (serves as primary contact for the key customers) in sectors (e-Commerce, FMCG, food & beverages, fashion & apparel, natural resources, automotive, chemical & dangerous goods, industrial products, state-owned enterprises)
Be the first point of contact to key accounts for all matters Shipper-related.
Prepare and present business reviews regularly.
Understand and map the key accounts' end-to-end supply chain flow.
Ensure end-to-end service reliability by directly handling and/or liaising with key stakeholders inside Shipper.
Manage end-to-end communication across commercial, operational & technology aspects to clients
Identify issues and potential risks of our service operation to Key accounts, as well as prepare, project manage, and implement Corrective Actions & Preventive Actions (CAPA)
Develop strong existing key account relations, loyalty, and Shipper business scope growth through ensuring customer satisfaction.
Build revenue stream with current key accounts and evaluate opportunities to increase the relationship through networking, a face-to-face visit, online meeting, problem-solving, and administrative follow-up.
Uncover opportunities for new business by cultivating leads and utilizing built networks across the client organization.
Maintain a healthy upselling pipeline, good contractual performance, proactive thinking, and problem-solving
Collect relevant customer and market intelligence information for the RFP/RFQ to submit winning bids
Be the advocate for client requirements within Shipper, guiding our internal service, process, and technology improvements to better serve client needs across teams
What are the requirements?
Good communication skills both oral and verbal, must fluent in Mandarin
Have 5+ years experience in the forwarding field.
BS/MS in any discipline from top local universities or overseas universities
Previous experience working in a key account management role in a similar company
Preferably previous experience working in operations roles in targeted industries
Strong relationships and account management building skills
Experience in managing multinational, conglomerate, local enterprise, and state-owned enterprise account at a corporate level
Strong project management skills
High proficiency in excel/spreadsheet and presentation deck development skill
Proven track record of generating new business and achieving revenue targets
Driver not passengers, high initiative and self-motivated
Outstanding communication skills with an ability to tailor messages for any audience at hand