[Talent Pool] Senior Product Manager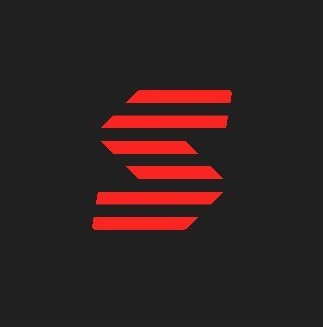 Shipper
Product, People & HR
South Jakarta City, Jakarta, Indonesia
Posted on Tuesday, August 16, 2022
What is Shipper:
Shipper is a growing technology company based in Jakarta. With our mission to move our society forward, we provide well-rounded logistics solutions for businesses of all sizes. Today, we offer several services including First-Mile Pickup and Delivery, Fulfillment/Warehouse Management, and Cross-Border shipping services. We are financially supported by eminent investors, including Naspers, Floodgate, Y-combinator, Lightspeed Ventures Partners, Insignia Ventures Partners, DST Global Partners, and Sequoia Capital India.
Why Join Shipper:
An opportunity to build the next Unicorn and work with some of the smartest people in their fields and specialties. While also creating an impact by supporting small sellers and micro-entrepreneurs across the nation
How Do We Live Our Core Values CICIH
Customer: Always Start with Customer First
Innovation: Be Bold and Move Fast
Collaboration: One-for-All, All-for-One
Integrity: Lead with Integrity
Humility: Build Trust through Humility
What will you do:
Explorer new hardware, IoT, AI and data to build lead research and development to build a product that revolutionizes supply chain industry
Lead product go-to-market strategy, including positioning, documentation, and training.
Synthesize qualitative and quantitative customer usage data to uncover product insights.
Engage with customers to understand their business and needs.
Define and prioritize the product roadmap and backlog.
Build specs, UI wireframes, and product roll-out strategy.
Work closely with engineers, designers, and marketers to build and launch new product experiences.
Supporting the company by making continuous improvement in accordance with company's vision and mission
What are the requirements:
You have 3+ years of product management experience collaborating with designers and engineers to build and launch products people love.
You have 2+ years of WMS/OMS/OMS or Logistic industry experience
You have experience in the supply chain or logistics space and are excited by the opportunity to revolutionize the supply chain or logistics industry with the next product that involves hardware and software innovation
Supply Chain System Solution Design expertise ( WMS /LMS/OMS, Shipping)
You're a strong communicator who can champion the product vision, deliver a compelling demo, and explain complex concepts in simple terms.
You're an entrepreneurial self-starter who knows how to structure and breakdown ambiguous problems into executable steps for a team.
You can drive projects and coordinate product roll-outs across engineering, marketing, customer success, and sales.
You are intellectually curious, love learning new things and embracing analyzing and using data to inform decisions.