Head of Product Design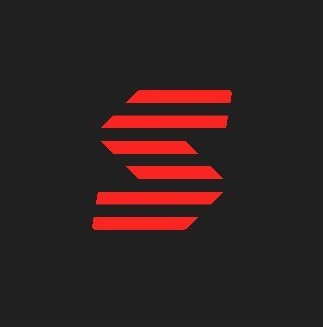 Shipper
Product, Design
South Jakarta City, Jakarta, Indonesia
Posted on Tuesday, August 16, 2022
What is Shipper:
Shipper is a growing technology company based in Jakarta. With our mission to move our society forward, we provide well-rounded logistics solutions for businesses of all sizes. Today, we offer several services including First-Mile Pickup and Delivery, Fulfillment/Warehouse Management, and Cross-Border shipping services. We are financially supported by eminent investors, including Naspers, Floodgate, Y-combinator, Lightspeed Ventures Partners, Insignia Ventures Partners, DST Global Partners, and Sequoia Capital India.
Why Join Shipper:
An opportunity to build the next Unicorn and work with some of the smartest people in their fields and specialties. While also creating an impact by supporting small sellers and micro-entrepreneurs across the nation
How Do We Live Our Core Values CICIH
Customer: Always Start with Customer First
Innovation: Be Bold and Move Fast
Collaboration: One-for-All, All-for-One
Integrity: Lead with Integrity
Humility: Build Trust through Humility
What Will You Do:
As Senior Manager/Head of Design, you will lead a team of product designers in the design strategy and creation of new products. Your duties may also include training new employees and maintaining open communication with other departments during the design process
Responsibilities:
Visual Design: Demonstrates and articulates an understanding of layout, typography and visual hierarchy. Uses the Design Principles and existing visual frameworks creatively to produce designs and, where appropriate, new styles and patterns that are visually cohesive with the rest of Shipper's products. Maintains and suggests evolutions of our Design Principles and existing style guides with a holistic consideration for their platform's future.
UX Design: Demonstrates and articulates a strong understanding of information architecture, multi-step and cross-platform flows. Consistently considers the holistic user experience, potential states (errors, successes, dead-ends) and product overlaps in their own and others' work. Points out connections and potential collisions between different products, features and platforms.
Patterns: Balances existing visual and UX patterns with platform-specific patterns to ensure a consistent, intuitive experience. Identifies and flags instances where existing patterns break down in their own work, as well as work done by other designers on that platform. When diverging from established patterns, identifies, documents and socializes new patterns amongst the design team.
Research: Able to drive impactful research in order to drive human-centric product strategy, design strategy, and design decisions on multiple levels (ideas, concepts, usability, usefulness)
Product Thinking: Leads the vision for their product area alongside their product, business and engineering counterparts. Shapes their team's roadmap and goals by providing input from a user's perspective, and ensures they're pursuing achievable, measurable and impactful goals. In their design work, regularly reference product goals and can speak confidently about how their work relates to the broader product vision and company objectives.
Process: Demonstrates a deep understanding of our defined design process by showing good judgment and flexibility in applying that process to their work, moving fluidly between each stage as needed. Uses the design process to contextualize their work and the type of feedback they need in a given moment.
Communication: Possesses strong verbal and written communication skills, whether in one-on-one or group situations. Communicates complex ideas, goals and problems in a way that is accessible even to those unfamiliar with the project. Leads and directs group design conversations, keeping them on-track and focused on delivering actionable next steps.
Data: Defining what qualitative and quantitative data will be important in their work. Partners with User Research and Data Science throughout the design and development process to run research studies and experiments, analyze the findings and validate potential product changes. Socializes their learnings with the rest of product development in a thoughtful, articulate way in order to enhance everyone's understanding of our products and users.
Mentorship: Provides regular, direct, and impactful feedback in Basecamp and Design Critiques, additionally engaging individual designers in adjacent product teams to help them grow their skills and design toolkit. Is generous with their time and knowledge. Looks out for and offers potential opportunities to other designers, as well as flags successes and concerns to design managers.
Leadership: Assumes a leadership role on the Product Design team. Is held accountable for design, research & UX Writing quality, and cohesion across their own and adjacent product design teams, and flags quality concerns to the responsible designers. Additionally, regularly evaluates existing design processes and tooling, and makes recommendations to management when something can be improved.
Consistently show strong delivery result, Product thinking and proven Mentorship
Supporting the company by making continuous improvements in accordance with the company's vision and mission
Requirements:
Bachelor's Degree (in a related field)

Minimum 6 years of total work experience

minimum 2-3 years of design leadership experience

Experienced in the same position and/or in a start-up environment.

Ability to identify structural connections among the elements of an argument, problem or system.

Ability to demonstrate preparedness by developing sound plans and determining the length and complexity of tasks, processes, and projects

Ability to apply new methods to improve work quality process

Ability to make decisions and take the initiative with respect to own work

Ability to uses applicable professional standards and established procedures and policies when taking action and making decisions