Legal Counsel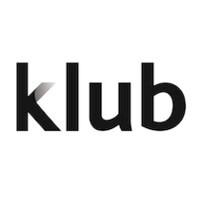 Klub
Legal
Bengaluru, Karnataka, India
Posted on Thursday, October 20, 2022
Klub
was founded to make capital accessible for founders (we know how taxing raising funds can get). As India's largest Revenue Based Financing platform, we offer non-dilutive capital up to ₹30 crores for consumer brands across 35+ sectors (F&B, Fashion, Health & Wellness, Electronics, Cloud Kitchens & more) We have facilitated over 1000 investments in leading brands of India including BluSmart, Third Wave Coffee Roasters, SMOOR, Tagz Foods, Hero Electric, Bewakoof & more!
Here's what makes us the most scalable growth capital partner for new-age businesses:
#Founder-friendly: No pitch decks, no personal guarantees, no equity dilution, no board seats. Speed: Our turnaround time is very fast, which helps us in meeting any urgent capital requirements. Companies can apply online on our app in less than 10 mins and get a term sheet within 48 hours!
#Product-led: By relying exclusively on data and metrics, we take bias out of decision-making. (Fun fact:30%+ of our portfolio has women founders/CXOs)Flexible: Companies pay as a percentage of revenues. They can choose to raise as little as ₹ 5 lakhs to as much as ₹30 crs, based on their metrics and capital requirements.
Our journey
# We
raised $2 mn
at an idea stage in December 2019 from Sequoia Capital's Surge program, and marquee investors like Naveen Tewari (Founder, InMobi Group), and Kunal Shah (Founder, CRED).
#
Raised $20 mn
in one of the largest seed rounds by an Indian Fintech company. This includes marquee investors like GMO (Japan), Alter Global (USA), and others.
# Became one of the first RBF players to
launch a $30 mn fund
Facilitated 1000+ investment rounds in over 400 leading consumer brands (from bootstrapped companies to unicorns!)
Responsibilities
We frequently sign agreements with different stakeholders. This role will be the first point of contact in reviewing these agreements and building templates.
Like any business, we are subject to multiple regulations. This role will be our eyes and ears on regulatory updates, providing short summaries to the senior management. It will also ensure compliance, in coordination with the finance function.
We work with multiple legal vendors in different parts of our business. This role will be responsible for interacting with them and reviewing their work, where necessary. We innovate rapidly. This role will provide advice internally on compliance of new businesses or products with regulations in India or overseas.
While doing all of this, the role will identify and manage our legal risks, from the tactical (e.g. vendor contracts) to the strategic (e.g. regulatory risk).
Requirements
5-10 years experience at a top-tier law firm or as in-house counsel in financial services / FinTech.
Significant exposure to at least one (preferably two) of the following areas: NBFC lending, securities, AIFs, and cross-border e-commerce.
Experience in an organization that has entities in multiple geographies is highly preferred but not mandatory.
Strong experience in legal research, drafting, and negotiation.
Experience in working with cross-functional teams, providing high-quality and succinct synthesis for senior management, and excellent written and verbal communication skills.
Our team
We are a 100+ member team based out of Bangalore (Koramangala). Our founders are
Anurakt Jain
(Corporate Intrapreneur at InMobi, VC at DFJ and Vertex; IIT-D, Wharton, CFA) &
Ishita Verma
(i-banking/investing veteran at Kotak, Unitus Capital, Snyder UAE; LSR, IIM-B).Find more about our leadership team
here
.
Here are some of the reasons why our team enjoys working at Klub:
# Solving challenging problem statements
# High-growth stage startup with fast execution
# Diverse cultureStructured thinking & approach
# Supportive team
What you should expect at Klub?
# Career acceleration: Our best performers had 3+ promotions/charter expansions in 2yrs
# Upskilling: Dedicated learning and development department with budgets and weekly learning hours
# International exposure:
Klub's
going global
and you will have a front-row seat. We have already piloted in the middle east.
# Salary: Market-benchmarked compensation
# ESOPs: Get skin in the game, and grow with the company!
# Generous paid time off: For days you wake up with sniffles and days when you need to unwind
# Healthcare benefits: Insurance coverage for self, spouse, and kids
# Diversity: We are an equal opportunity employer We do not discriminate on the basis of race, creed, color, religion, gender, sexual orientation, gender identity/expression, age, or similar conditions. 40% of our team is women and we're committed to increasing this number.
What are we looking for in a candidate?
Read the
blog
that defines our culture. TLDR; Fire in the belly, intellectual curiosity, a drive to deliver, exceptional accountability, and humility.
About the application process
3 rounds of video or in-person interviews to assess role fit, general aptitude, and cultural fitment
Craftsmanship assignments or case studies (for select roles)