Engineering Manager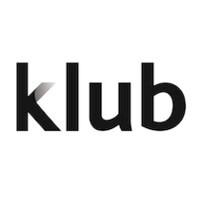 Klub
Software Engineering, Other Engineering
Bengaluru, Karnataka, India
Posted on Tuesday, May 10, 2022
Klub
was founded to make capital accessible for founders (we know how taxing raising funds can get). As India's largest Revenue Based Financing platform, we offer non-dilutive capital up to ₹30 crores for consumer brands across 35+ sectors (F&B, Fashion, Health & Wellness, Electronics, Cloud Kitchens & more) We have facilitated over 1000 investments in leading brands of India including BluSmart, Third Wave Coffee Roasters, SMOOR, Tagz Foods, Hero Electric, Bewakoof & more!
Here's what makes us the most scalable growth capital partner for new-age businesses:
#Founder-friendly: No pitch decks, no personal guarantees, no equity dilution, no board seats. Speed: Our turnaround time is very fast, which helps us in meeting any urgent capital requirements. Companies can apply online on our app in less than 10 mins and get a term sheet within 48 hours!
#Product-led: By relying exclusively on data and metrics, we take bias out of decision-making. (Fun fact:30%+ of our portfolio has women founders/CXOs)Flexible: Companies pay as a percentage of revenues. They can choose to raise as little as ₹ 5 lakhs to as much as ₹30 crs, based on their metrics and capital requirements.
Our journey
# We
raised $2 mn
at an idea stage in December 2019 from Sequoia Capital's Surge program, and marquee investors like Naveen Tewari (Founder, InMobi Group), and Kunal Shah (Founder, CRED).
#
Raised $20 mn
in one of the largest seed rounds by an Indian Fintech company. This includes marquee investors like GMO (Japan), Alter Global (USA), and others.
# Became one of the first RBF players to
launch a $30 mn fund
Facilitated 1000+ investment rounds in over 400 leading consumer brands (from bootstrapped companies to unicorns!)
At Klub, engineering is central to the problem statements we are trying to solve: How do we leverage data and technology to help founders of new-age businesses get seamless access to capital? How do we build the most seamless investing platform?
As our Engineering Manager for our Platform/Supply team, you'll lead a team of 8 to 10 engineers, overseeing the system design and technology roadmap delivery for our market facing platform and products. You'll have reporting responsibility and managerial accountability of the growth and development of your team.
The platform team's scope includes building our brands app (seamless application app for companies we fund), our capital partners app (easy capital deployment interface for our capital providers) and the intelligence layer connecting the two.
This is a senior leadership role in the engineering organization and will report directly to the VP - Engineering.
What you'll do
Play a critical role in shaping the product & technical vision for the team while working closely with product and business leaders across the company on a regular basis
Build, lead, develop and coach teams of top technical talent; plan staffing and recruitment decisions
Nurture a culture of innovation and experimentation
Contribute to design and code reviews
Improve visibility of the team's execution to stakeholders, by educating stakeholders on technological context and elevating decision making
Plan pace of delivery to balance high-growth urgencies while avoiding burnout
Ownership of the Platform engineering to deliver a better product experience
What You'll Need
Mandatory
Bachelor's degree in computer science or related discipline
7+ years of core software product development experience, with at least 4-5 yrs as a full stack developer
Strong computer science fundamentals in algorithms, data structures, operating systems, etc.
Experience with Javascript, REST, Kafka, Caching, Serverless
Understanding of at least one front-end framework (Reactjs or similar)
Experience with Cloud (AWS), CICD, DevOps, containers, Kubernetes, scripting, SQL/NoSQL databases, Agile Methodology
Passion for building a data-driven culture, growing talent, and hunger for making a big impact
Bonus
Experience in Java/Python/Golang
Experience in a similar role with a high-growth company
Our team
We are a 100+ member team based out of Bangalore (Koramangala). Our founders are
Anurakt Jain
(Corporate Intrapreneur at InMobi, VC at DFJ and Vertex; IIT-D, Wharton, CFA) &
Ishita Verma
(i-banking/investing veteran at Kotak, Unitus Capital, Snyder UAE; LSR, IIM-B).Find more about our leadership team
here
.
Here are some of the reasons why our team enjoys working at Klub:
# Solving challenging problem statements
# High-growth stage startup with fast execution
# Diverse cultureStructured thinking & approach
# Supportive team
What you should expect at Klub?
# Career acceleration: Our best performers had 3+ promotions/charter expansions in 2yrs
# Upskilling: Dedicated learning and development department with budgets and weekly learning hours
# International exposure:
Klub's
going global
and you will have a front-row seat. We have already piloted in the middle east.
# Salary: Market-benchmarked compensation
# ESOPs: Get skin in the game, and grow with the company!
# Generous paid time off: For days you wake up with sniffles and days when you need to unwind
# Healthcare benefits: Insurance coverage for self, spouse, and kids
# Diversity: We are an equal opportunity employer We do not discriminate on the basis of race, creed, color, religion, gender, sexual orientation, gender identity/expression, age, or similar conditions. 40% of our team is women and we're committed to increasing this number.
What are we looking for in a candidate?
Read the
blog
that defines our culture. TLDR; Fire in the belly, intellectual curiosity, a drive to deliver, exceptional accountability, and humility.
About the application process
3 rounds of video or in-person interviews to assess role fit, general aptitude, and cultural fitment
Craftsmanship assignments or case studies (for select roles)