Account Manager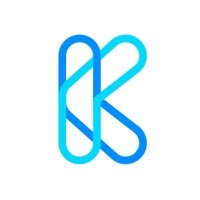 Kargo Technologies
Sales & Business Development
Posted on Tuesday, September 8, 2020
Job Description
To provide transparency and transform the logistics industry in Indonesia into a better shape is our core mission—the first thing that we have to do is to connect great shippers with high-quality vendors in a trustworthy and transparent environment. Your experiences and knowledge about the logistics industry and business development will help Kargo's business to grow. With your relationship-building skills, you provide broad networking within the logistics industry, anticipate the industry practices, persistently explore and uncover potential new clients.
Who You Are and What You'll Do:
Ownership. Maximize number of DOs served per account, keeping a good relationship with our shippers, become the escalation point for funnel of communication between Kargo and shippers regarding daily shipments (Contracted logistics & on call logistics)
First principles thinker. Think strategically on how to upsell different products Technological adoption, On call shipments, Contracted shipments across the different truck types and different routes in order to increase wallet share
Let the best ideas win. You liaise with multiple stakeholders in the company to escalate and solve shipper problems and liaise with the product team to create and maintain products build for shipper.
Customer obsessed. Build and promote long-lasting customer relationships by understanding their needs.
Collaborative. Build monthly cadence with key accounts shippers and provide reporting to problem solve past issues
Becoming the auditing point for Shipper Sales department, maintaining the standard for onboarding new shippers
Minimum Qualifications
Bachelor's degree in any major from a reputable university.
Minimum of 2-4 years of experience working in similar role
Significant experience in new accounts launches and pilots, and project management
Strong negotiation skills and proven account management, analytical, and problem-solving skills.