Sênior - HubSpot Analyst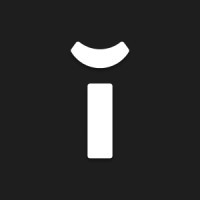 Inventa
IT
São Paulo, SP, Brazil
Posted on Thursday, March 23, 2023
Inventa is a fast-growing wholesale marketplace company that's looking for a highly motivated and experienced Hubspot Analyst to join our team. As a member of inventa's tech team, you will have the opportunity to work on challenging and impactful projects, developing high quality solutions that drive our growing business. We value technical excellence, a passion for solving complex problems, and collaborative teamwork. If you are passionate about technology and looking for a dynamic and challenging environment, come and join us!

!
Responsibilities:
Design, implement, test, and maintain HubSpot modules, and workflows to meet our business needs;
Develop and maintain technical documentation;
Collaborate with cross-functional teams to understand their needs and develop solutions that optimize their processes;
Troubleshoot and resolve technical issues related to the HubSpot platform and customized solutions;
Be part of the decision-making process for the evolution of our product and business;
Stay up-to-date with the latest trends and best practices in HubSpot development to ensure our platform is always optimized for success
Qualifications:
Strong understanding of the HubSpot platform and its capabilities;
Proficiency in HubSpot COS (Content Optimization System), including the ability to develop and customize templates, modules, and workflows;
Experience with custom integrations using HubSpot API and webhooks
Experience in script development using JavaScript or Python;
Strong problem-solving skills and attention to detail;
Excellent written, verbal communication and collaboration skills, with the ability to work effectively with cross-functional teams;
Ability to work independently and as part of a team,
What we offer:
Competitive salary package;
Health plan;
Dental plan;
Life insurance;
Meal allowance (Flash card VR/VA);
Extended maternity and paternity leave;
Child Care assistance;
Day Off on birthday;
Stock Options.